Signal Editor (Python)
SignalConstructor support python script to modify data of waveform.
Notes:
Analog values are stored in numpy array.
Button Make executes a script inside, and the result is instantly visible on a signal graph
Code examples have not been fully implemented yet, for the implementation of more code strips contact author.
Analog edit via Python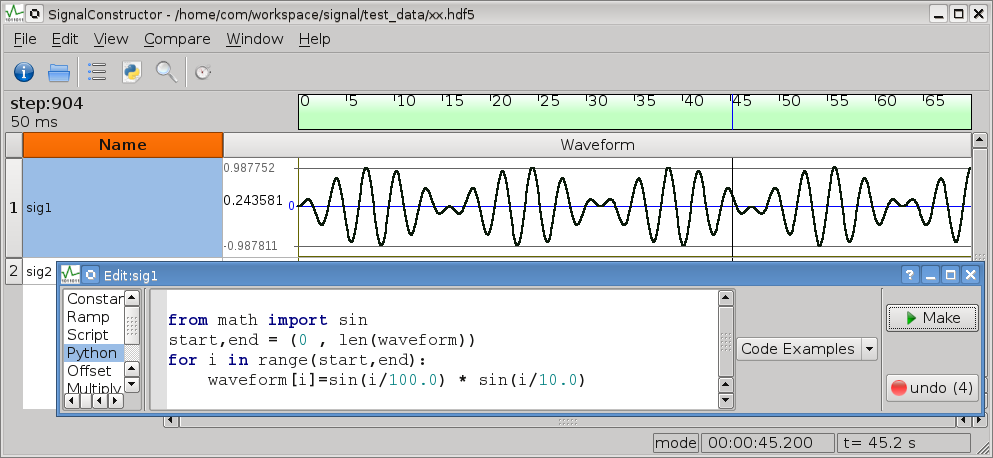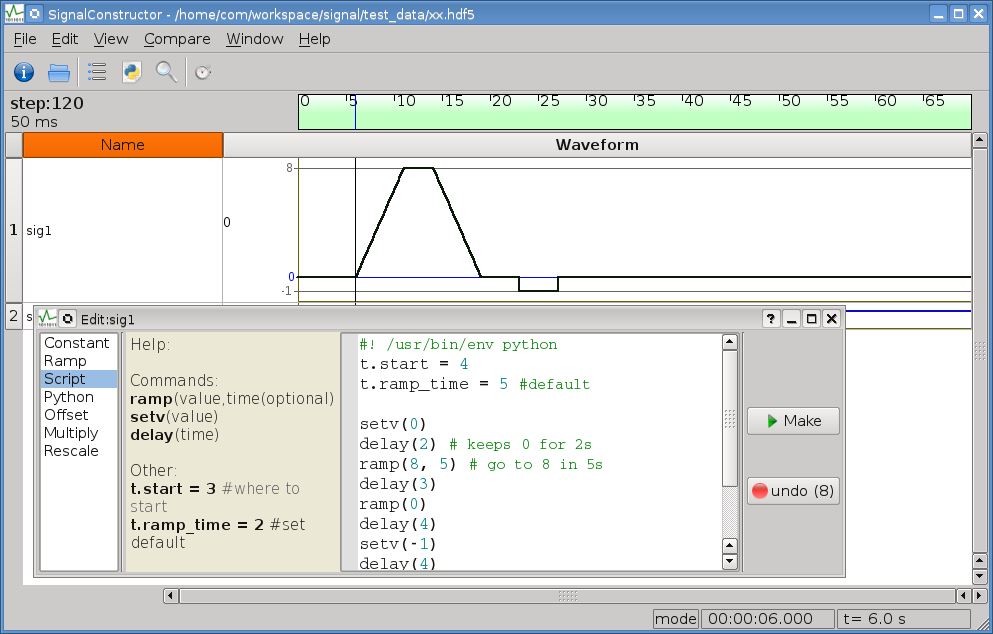 Binary python edit
tbd
Structure of the data:

Only transition (edges) are known, the array look like: [(step, value),(step,value),…]